• AFROBEATS • DJ EDU • I AFRICA SF • music • NIGHTLIFE • PARTY
Thank you to everyone who came out to our Afrobeat #IAFRICASF event on Saturday, July 21st in San Francisco, California
.
---
• Antonio Camille • Carry On • Jamhuri Records • reggae
We hope that the words of this song finds the ears of someone who needs to hear them today and helps them to Carry On!
Introducing Antonio Camille from Seychelles, Africa.
Jamhuri Wear Records.
---
• Africa • African apparel • African Clothing • Captain Africa • Kaptain Africa • Photoshoot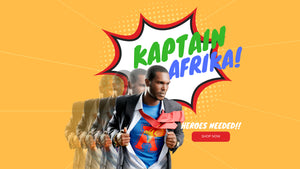 In the "Kaptain Afrika" campaign video, there was an African photographer capturing an African model bring to life the idea of an African designer. The key here is teamwork. Africa will progress, but it will take more than one person's, faith, dreams, and efforts. Face2Face Africa is just an example of what we can do when we work together for the good of our motherland.
---
• Africa • Africa top 5 • AFRICATOP5 • AFROBEATS • DJ EDU • music • music videos
Week 4 Episode 4
🎵 the Afrobeats authority @iamdjedu counts down the top 5 
🔥 hottest tracks in Africa right now! #Africatop5 
🔥
---
• Africa • Africa top 5 • AFRICATOP5 • AFROBEATS • Afropop • DJ EDU • music • music videos
Week 3 Episode 3 
🎵
Sept 1st
The Afrobeats authority Dj Edu presents the top 5 
🔥 hottest tracks in Africa right now! Africatop5 
🔥