• Africa • Africa top 5 • AFROBEATS • DJ EDU • latest • music • music videos • videos
The Afrobeats Authority himself @iamdjedu aka the AFROBOSS presents Africa's Top 5 countdown 🔥hottest 🔥music videos right now presented in one minute. 
---
• AFRICATOP5 • AFROBEATS • DJ EDU
We're excited to announce that we have teamed up with the Afrobeats Authority DJ Edu of BBC Radio 1Xtra to bring YOU a weekly countdown of Africa's top five hottest music acts that you should know about.
We want you to participate in the conversation to shape this series 
So use the tag #Africatop5 to let us know what you think.
If you know someone you think would enjoy this video
SHARE this post or tag them.
Enjoy!
---
• africafashion michaelsoi • boutique • market
Very excited to introduce the Jamhuri Wear Marketplace Boutique!!! 
---
• cannes film festival • film • Rafiki • wanuri kahiu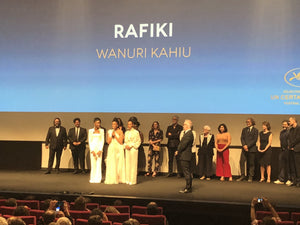 Rafiki the movie by famed Kenyan director Wanuri Kahiu premiered at the Cannes Film Festival to a standing ovation.
---
• Africa • Business • Forum • J talk • jamhuri wear • Jason Dunford • Stanford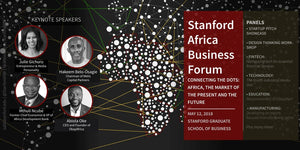 We had a great time at the 
Stanford Africa Business Forum 2018
 event this past weekend.